During my time as a student-athlete at West Virginia University, I worked as a youth club coach for the Mountaineer Barracuda Swim Team. I was able to see how the sport of swimming positively impacted the lives of many young children that I coached. During this time, I was fortunate enough to have the opportunity to volunteer in many community events including the annual West Virginia Special Olympics. Every year that I attended, I met new athletes with different disabilities including sensory processing challenges. When talking to the athlete's parents, I noticed that many of them talked about how swimming helped their children in many aspects such as becoming more social, using energy towards a sport, and becoming healthier.
Regardless if someone has a sensory disability or not, swimming can offer a lot that other sports cannot. One of the main reasons why parents bring their children to swimming pools at an early age is to hopefully get their children to learn to swim. Most parents that want their children to learn to swim usually do so for safety reasons. Drowning is the leading cause of death for children who are four and under and the second leading cause of unintentional injury-related death among children ages 14 and under. With so many homes, residential areas, and hotels containing pools, teaching children to swim has become a necessity for many parents around the world.
Swimming Safety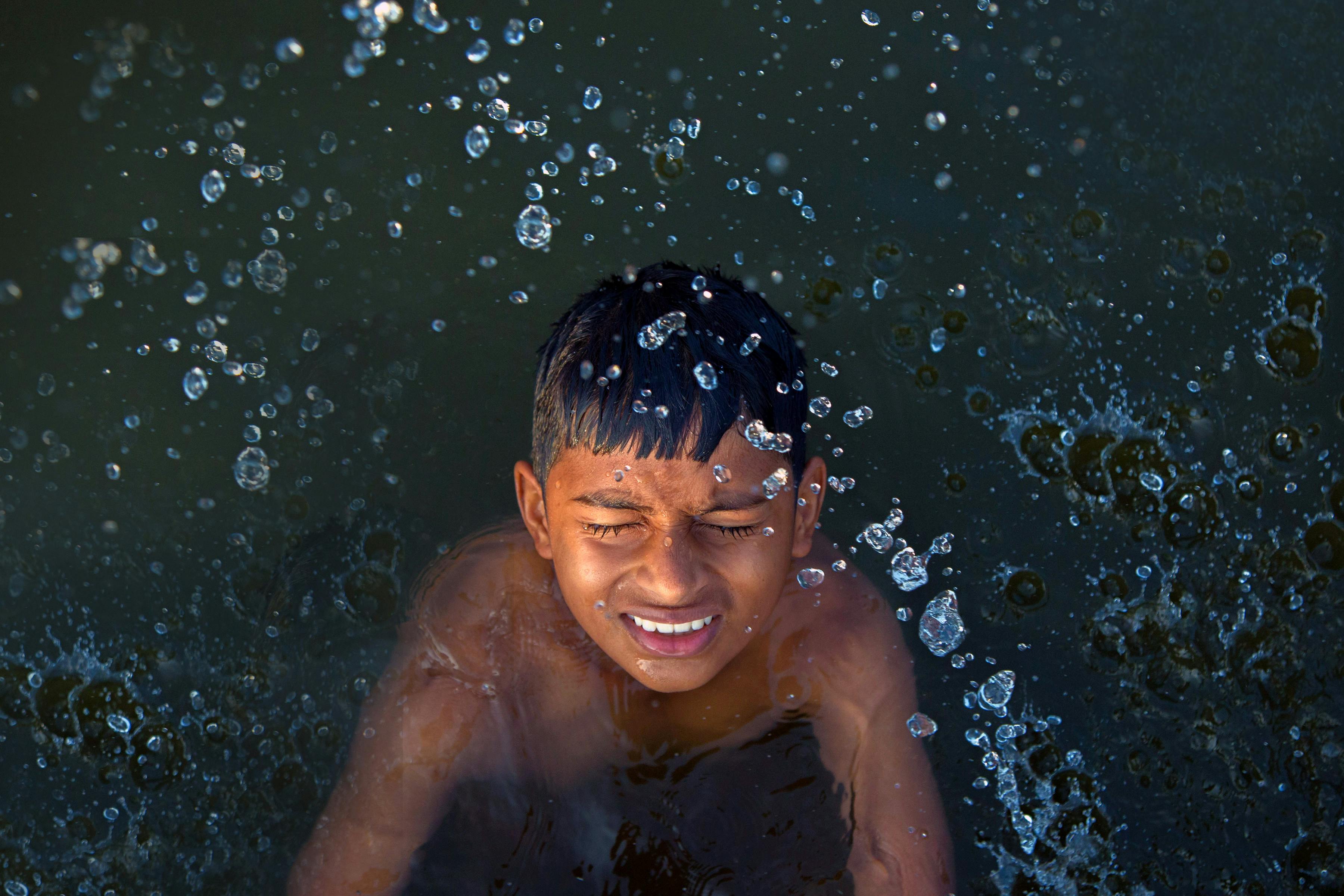 Children with sensory processing disorder (SPD) might be more susceptible to drowning in pools because they may not see, hear, or feel the environment around them. If a child with vision challenges does not see a pool, they might accidentally fall in and potentially drown if they do not know how to swim. If a child has challenges hearing, they may not hear the waves of the water behind them when they take a step backwards. The good thing about teaching swimming to children with sensory disabilities is that it is an individual based sport where a swimmer does not have to rely on other swimmers for optimal performance. This allows children with sensory issues to primarily focus on their own repetitive body movements within the water. Swimming is also a low impact sport with minimal to no physical contact between other swimmers. This makes the entire sport a lot safer than team-oriented sports such as basketball, football, or soccer.
Exercise That Swimming Provides
The most important part about teaching children to swim is the safety factor. The second most important part is children's health through the exercise that swimming provides. Swimming offers children with sensory disabilities to be physically healthy without the risk of high impact injuries, which are more common in other sports such as basketball or football. Swimming can also benefit children's mental health because it provides a healthy escape from school or technology.
Swimming is a sport that requires athletes to use almost every muscle in their body to even stay afloat. Swimming also requires a large amount of energy that is only obtained by a combination of aerobic and sprint training. This is especially helpful for children with high amounts of energy and their parents. Swimming gives these children the opportunity to release all of their energy in a safe and effective manner.
Discipline of Swimming
Swimming taught me to follow a strict schedule of waking up early, eating healthy, and getting enough rest at night. The time management skills that I acquired through swimming transferred over into the classroom where I excelled as a student-athlete. The discipline that swimming provides for children is often overlooked, but it can make a difference in a child's daily life. Being a swimmer takes a lot of time out of anyone's life to the point where a routine must be formed.
Children with sensory sensitivities can learn to take part in a routine that involves getting ready for practice, practicing, and post practice recovery/rest. Children with sensory processing sensitivities that tend to struggle with learning might be able to pick up routine patterns from a sport like swimming. These are skills that children can eventually transfer over to their everyday normal lives.
Social Aspects of Swimming
Children with sensory overload may sometimes find it hard to socialize with their peers in sports such as football, basketball, or soccer because these sports usually require athletes to communicate and coordinate between one another. Since swimming is a heavily individual based sport, children with disabilities can still form friendship bonds with their peers while only relying on their own abilities for success. In swimming, most of the socializing comes before or after practice because it is difficult to talk while in the water. This teaches swimmers that there is a time for socializing and a time for working hard while maintaining a healthy balance between the two.
Does your child need to learn to swim? Hire an instructor experienced with Sensory Processing Disorders to come to your home or community pool today!


Mariano Adame's bio:
Swim Instructor in San Diego, CA
My name is Mariano Adame and I am a swim instructor from San Diego, California. I was a competitive swimmer for the majority of my life. I swam up to the collegiate division one level at West Virginia University where I received my bachelor's degree in Public Health and my minor in Forensic Science. I specialized in the 100 and 200-meter butterfly events. Swimming played a major role in shaping me into the person I was and continue to be. Swimming can benefit people in many different ways including exercise, discipline, and most importantly the importance of understanding water safety. As a public health major, I understand that lack of water safety education is a major concern around the world. I hope that I can teach others what I have learned about swimming throughout my life and hopefully make a difference in people's lives.
Call Us at
1-888-788-2140

to book your

Swimming Lessons

Today
Popular
Swim Lesson

Locations